Studios will be open from 10am – 4pm
Saturday, May 7 and Sunday, May 8
If you have questions about the Studio Tours contact Lori at studiotours@hotspringsarts.org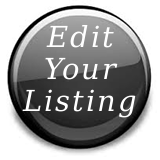 Held the second weekend of Arts & The Park, Studio Tours is a free self-guided tour of local artist studios. It offers a glimpse into the creative space of some of the areas most well-known artists. 
Stop by Riser Ford on Saturday to pick up a program which contains a map to all of the open studios and then hit the road.  Programs are also available at the Visitor Information Center at 629 Central Avenue. 

Riley Art Glass Studio
Description:

Riley Art Glass Studio is located in the beautiful Hot Springs, Arkansas area. We specialize in art glass creations using age old glassblowing techniques. All of our products are hand blown and sculpted. The possibilities are endless as far as form and color which is why glass continues to intrigue us. We hope that our work will draw new appreciation for a worthy art medium.

(The new studio is located in a former Firehouse built in 1904 where the public can stop by to watch as the Riley Brothers work)
Website: http://www.rileyartglass.com
Location: 710 W Grand Avenue,  Hot Springs
Directions to Studio:

Located at 710 W Grand Avenue next to the Dairy Queen. Extra parking located at back of the building.
Public Restrooms: Yes
Contact Info:
Charles Riley & Michael Riley
info@rileyartglass.com
501-318-6193