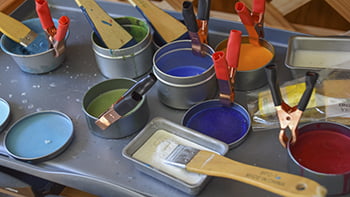 Studios will be open from 10am – 4pm
Saturday October 3rd
If you have questions about the Studio Tours
contact: Mary Zunick at studiotours@hotspringsarts.org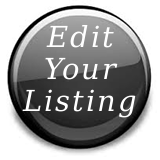 Virtual Studio Tours – In order to allow the public to visit artist studios, virtual tours of the creative spaces of area artists will be hosted on the Hot Springs Area Cultural Alliance's website. Some artists are also planning to open their studios for on site tours on Saturday, October 3.  Bakers Metal and Don Watson Studios, both located in Glenwood, will be open on Sunday, October 4, as well. The Studio Tours is being presented in partnership with Riser Auto.

Don Watson Studio Gallery
Dates Open: [67]
Description:

I am an art collector and have a fairly large and impressive art collection in my studio/gallery
Website: https://www.instagram.com/donwatsonart/?hl=en
Location: 439 Gilmer Ave,  Glenwood
Directions to Studio:

From Hot Springs drive to Glenwood. Once in Glenwood veer right on 70 Bussiness (Broadway) for about a mile and take a right turn on Clay Street and the first left on Gilmer. My studio will be the second house/studio on the left.
Public Restrooms: Yes
Contact Info:
donwatsonart
donwatsonart@yahoo.com
870-681-0563