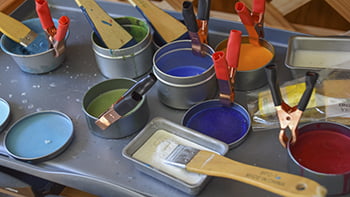 Studios will be open from 10am – 4pm
Saturday, May 8 and Sunday, May 9
If you have questions about the Studio Tours
contact: Mary Zunick at studiotours@hotspringsarts.org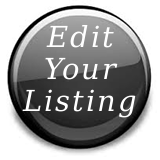 Held the second weekend of Arts & The Park, Studio Tours is a free self-guided tour of local artist studios. It offers a glimpse into the creative space of some of the areas most well-known artists.  

Fox Pass Pottery
Dates Open: [67]
Description:

Jim and Barbara Larkin opened Fox Pass Pottery in 1973. They have a shop offering works in high-fired stoneware that are useful in the home. They use glazes they have developed over the last 48 years, and that withstand use in the kitchen or dining room, and also a variety of vases, wall hangings, and lamps for home decor. Their son, Fletcher Larkin, who works at his own studio in Little Rock, Arkansas, is also represented in the studio. Along with his dad, he was instrumental in the building of a wood-fired kiln on the property for bringing in a different set of glazes and decoration.
Website: http://www.foxpasspottery.com
Location: 379 Fox Pass Cutoff,  Hot Springs
Directions to Studio:

Follow Highway 7 N, turn left onto Fox Pass Cutoff; continue 6/10 mile to sign on left—continue up circle driveway.  Fox Pass Cutoff is approximately 3 miles north of downtown Hot Springs.
Public Restrooms: Yes
Contact Info:
Barbara Larkin
foxpass@aristotle.net
501-623-9906