Studios will be open from 10am – 4pm
Saturday, May 7 and Sunday, May 8
If you have questions about the Studio Tours contact Lori at studiotours@hotspringsarts.org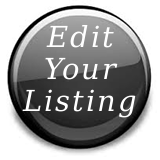 Held the second weekend of Arts & The Park, Studio Tours is a free self-guided tour of local artist studios. It offers a glimpse into the creative space of some of the areas most well-known artists. 
Stop by Riser Ford on Saturday to pick up a program which contains a map to all of the open studios and then hit the road.  Programs are also available at the Visitor Information Center at 629 Central Avenue. 

Justus Fine Art Gallery / Dolores Justus Studio
Description:

Inspired by the natural world, Dolores Justus' paintings reflect a sensitive and intuitive view that distills patterns of light and form into compositions that engage and inspire. Blurring the line between abstraction and representation, her painterly style also contributes to the interactive quality of her art. In her exploration of the confluence of optics and painterly abstraction, Justus' work belongs to the "new landscape" movement of contemporary American art.

Dolores Justus' work has been exhibited in solo and group shows throughout the nation and abroad for more than 30 years. A few highlights include: Natural Ground, Dolores Justus & Gene Sparling at the L. Ross Gallery, Memphis, TN (2021); Natural Selections (solo exhibit) at the Boger Gallery at the College of the Ozarks in Point Lookout, MO (2019); Natural Light (solo exhibit) at the Degas Gallery in New Orleans, LA (2019); Where Light and Landscape Meet / Where the Petals All Unfold – Alan Duckworth & Dolores Justus at the L. Ross Gallery in Memphis, TN (2019); Coming Up for Air (solo exhibit) at the Catherine Kelleghan's Gallery in Atlanta (2009); the 43, 44, & 55 Delta Exhibitions at the Arkansas Arts Center (2000, 2001, 2013); and many others. Collections include: the Arkansas Arts Center, Little Rock, AR; the University of Arkansas, Health and Sciences Center, Fort Smith, AR; the Arts and Science Center for Southeast Arkansas, Pine Bluff, AR; the Alluvian Hotel, Greenwood, MS; CARTI Foundation, Little Rock, AR; and many more.

Justus' work was also featured on the cover of Elegant Homes Magazine (January 2021, January 2019, Fall/Winter 2017) and on the HBO series True Detective (2019). Justus earned a B.F.A. from the University of Arkansas at Little Rock in 1988. She currently lives in Hot Springs, Arkansas where she works as an artist, art director, and gallery owner.
Website: http://doloresjustus.com
Location: 827A Central Ave.,  Hot Springs
Directions to Studio:

The studio is located in the back of Justus Fine Art Gallery at 827 A Central Avenue in downtown Hot Springs.
Public Restrooms: Yes
Contact Info:
Dolores Justus
daj@aristotle.net
501-321-2335