Studios will be open from 10am – 4pm
Saturday, May 7 and Sunday, May 8
If you have questions about the Studio Tours contact Lori at studiotours@hotspringsarts.org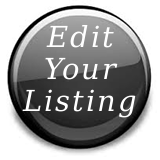 Held the second weekend of Arts & The Park, Studio Tours is a free self-guided tour of local artist studios. It offers a glimpse into the creative space of some of the areas most well-known artists. 
Stop by Riser Ford on Saturday to pick up a program which contains a map to all of the open studios and then hit the road.  Programs are also available at the Visitor Information Center at 629 Central Avenue. 

Jeri Hillis Studio
Description:

Description of Artist and Studio:

Paintings, Mixed Media Collage, Printmaking, Pottery, Custom Hand Painted Ceramic Tiles, Jewelry, and one-of-a-kind Collage cards.

As renovation continues on the studio and home of artist Jeri Hillis, you will find a cabinet of curiosities among fine artwork. Jeri has lived in Hot Springs since 2005. She is a professional artist and is represented by Justus Fine Art Gallery in Hot Springs. Jeri teaches Continuing Education at National Park College in the pottery studio with fellow Potter Corina Fedorowicz. Jeri is also an Artist in Education with Arkansas Arts Council and works with Arkansas Learning Through the Arts with Pottery Residencies in the Hot Springs School District.
Website: https://www.arkansasheritage.com/arkansas-art-council/registry-rosters/art-registry/jeri-hillis
Location: 125 Pullman Avenue,  Hot Springs
Directions to Studio:

North on Central Avenue to Park Avenue Highway 7 for 1 mile past fountain. Go left on Pullman Avenue, corner at "Coffee House 2 Blocks Down" across from Shell Gas Station, second block of Pullman Avenue at 125. Dusty yellow house set back from road. Swing around in front of Pullman Heights Church and park on street.
Public Restrooms: No
Contact Info:
Jeri Hillis
jerihillis@gmail.com
501-538-8572