Studios will be open from 10am – 4pm
Saturday, May 6 and Sunday, May 7
If you have questions about the Studio Tours contact Lori at studiotours@hotspringsarts.org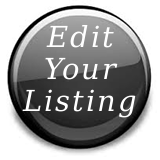 Held the second weekend of Arts & The Park, Studio Tours is a free self-guided tour of local artist studios. It offers a glimpse into the creative space of some of the areas most well-known artists. 
Stop by Riser Ford on Saturday to pick up a program which contains a map to all of the open studios and then hit the road.  Programs are also available at the Visitor Information Center at 629 Central Avenue. 

Dunnahoe Studio
Description:

In Hugh Dunnahoe's paintings and drawings, you might find new depth in the familiar world around you—a deeper understanding of a subject, or a sense of place in a landscape. His subjects are not uncommon. They are chosen from observation and from memory. Tools and craft are used to lay the paint, but concept and emotion are the foundation of his art, and through these paintings a vision is shared. Hugh Dunnahoe began painting during his professional career in illustration and graphic design, a discipline that has given him an understanding that all visual art is, at its core, communicating with images.

Hot Springs National Park and its surrounding area provides wonderful inspiration for Donna Dunnahoe's weavings and fiber crafts. The natural colors, woodland textures, and the light and shadows of the canopy create patterns that she explores in textiles, ceramics, and glass. The juxtaposition of woven natural fibers against the hard surfaces of the kiln-fired glass and clay make an interesting and new interpretation of the natural forest landscape. 

Hugh Dunnahoe: https://www.dunnahoe.com/

Facebook Hugh Dunnahoe Art

Donna's Website: https://www.donnadunnahoe.com/

Facebook Donna Dunnahoe Art
Website: https://www.dunnahoe.com
Location: 765 Fox Pass Cutoff,  Hot Springs
Directions to Studio:

North on Central/Park Ave/Hwy 7 for 2.5 miles past fountain near Arlington Hotel. Left on Fox Pass Cutoff (the Old Mill Wedding Chapel is on the right.). 1 mile past Fox Pass Pottery on left.
Public Restrooms: Yes
Contact Info:
Hugh Dunnahoe
hugh.dunnahoe@dunnahoe.com
501-282-9213