Studios will be open from 10am – 4pm
Saturday, May 6 and Sunday, May 7
If you have questions about the Studio Tours contact Lori at studiotours@hotspringsarts.org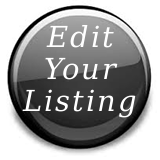 Held the second weekend of Arts & The Park, Studio Tours is a free self-guided tour of local artist studios. It offers a glimpse into the creative space of some of the areas most well-known artists. 
Stop by Riser Ford on Saturday to pick up a program which contains a map to all of the open studios and then hit the road.  Programs are also available at the Visitor Information Center at 629 Central Avenue. 

Gigi B Jewelry Co.
Description:

Gigi B Jewelry Studio is in Gigi Buhrow's  home on Long Island Drive. The focal point of the studio is a 7' window overlooking Lake Hamilton. At her work bench under the window, Gigi spends hours hand piecing sterling silver and 14 k gold filled bracelets, earrings and necklaces. Gigi works art shows and craft fairs throughout the southern part of the United States and wholesales her jewelry to over 65 boutiques throughout America. She also has an online store.
Website: http://www.gigibjewelry.com
Location: 208 Long Island Drive,  Hot Springs
Directions to Studio:

Take Highway 7 South in Hot Springs past the Hot Springs Mall. Cross the lLake Hamilton 2 times over the bridges and turn left onto Long Island. Gigi B Jewelry is located on the right at 208 along Island Drive. Plug this address in your GPS for easy to follow directions.
Public Restrooms: Yes
Contact Info:
Gigi Buhrow
gigibuhrow@yahoo.com
501-276-2546