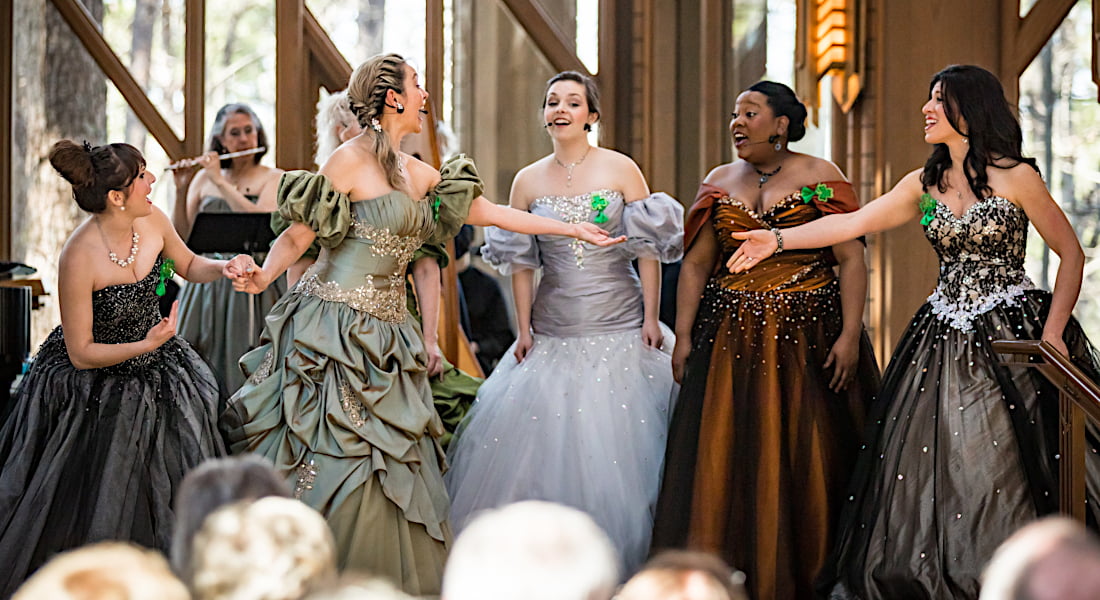 Muses "Celtic Spring" 
Tunes will transport you to the Emerald Isles, just in time for St. Patrick's Day!
The Muses first concert in 2020's "Seasons in Art & Song" subscription series, "Celtic Spring"
showcases Irish harp, flutes, piano, drums, dance, and voices. Irish, Scottish and English ballads, including traditional favorites, such as "Molly Malone", "Danny Boy", "Parting Glass", and "The Rock Road to Dublin".
Hot Springs area shows:
March 12, 6 pm – Student Show, all students, artists, and teachers admitted FREE. Call the Muses Project – 501.609.98112 to register
March 13, 7 pm – Woodlands Auditorium
March 14, 6 pm & March 15, 3 pm – Muses Cultural Arts Center, 428 Orange St