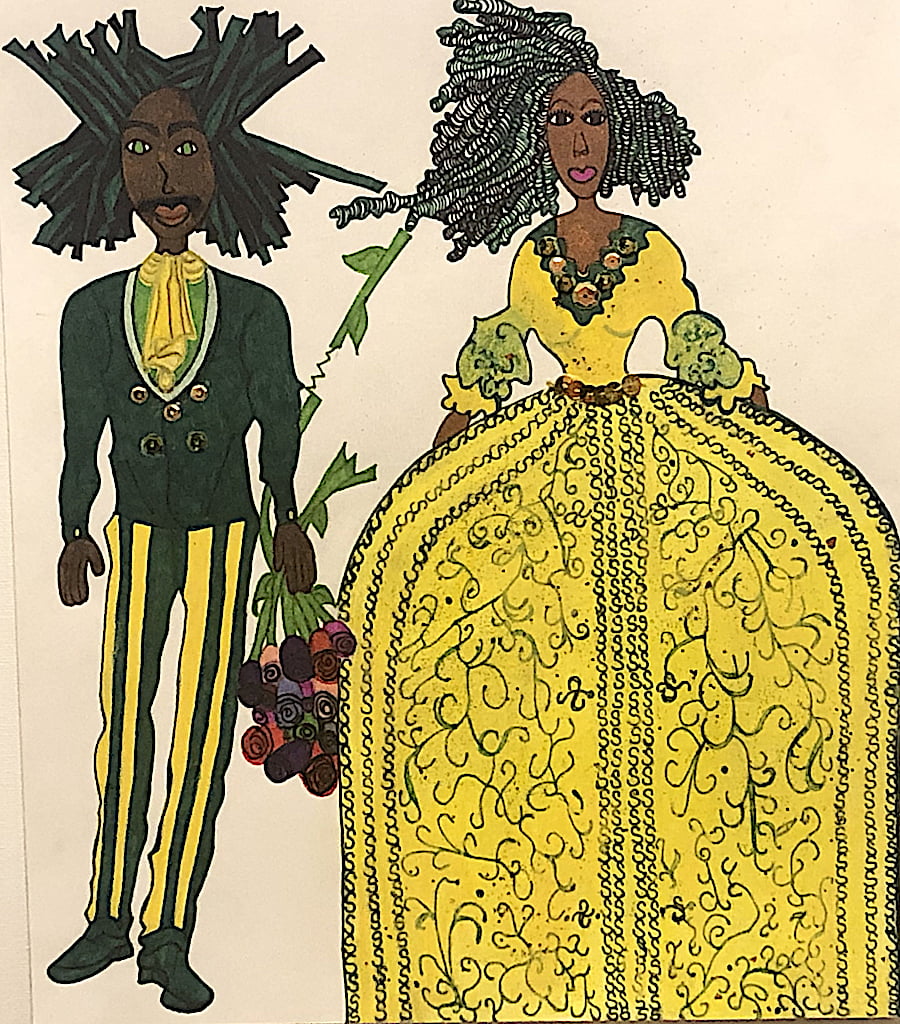 Artist Name: Kimiara Johnson
Title of Artwork: New Orleans Matrimony En Arkansas
Medium: Acrylic and oil marker on paper
Artist Statement:
"New Orleans Matrimony En Arkansas" celebrates the wedding traditions of Creole culture, second line dancing at weddings and embracing our Afro-Creole roots in Arkansas. It was inspired by my family, cultural roots of my upbringing as well as adopting and adapting to our New Orleans way of life in Arkansas.
Artist Bio:
Kimiara Johnson is an international multidisciplinary artist from the United States residing in Arkansas. Kimiara's artworks are inspired by Creole culture, bold colors, African and Haitian American art, upbringing & daily life, history and fashion. Kimiara produces art in several mediums including: painting with oils and acrylics, woodworking, and multimedia. Kimiara also enjoys creating photography, art for individuals with disabilities, wheelchair painting, custom doll making, jewelry (metalwork), glass and marble art for interior design and sculpting.
Artist Contact Info:
kimiarajo@gmail.com