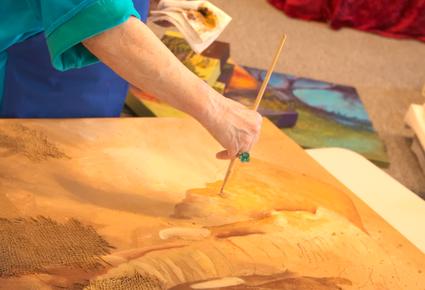 ARTS & THE PARK
Studio Tours are Saturday & Sunday May 6 & 7, 2023
10am to 4pm
Studio Tours takes place the second weekend of Arts & the Park, May 6 and 7, and features area artists sharing their creative spaces with the public. In the past artists from the entire Hot Springs area including Glenwood, Royal, and the surrounding area have participated in this event that is extremely popular among festival goers. Studio Tours allows visitors to catch a rare glimpse into the inner workings of the artistic process. There is no charge to be listed as a participating studio for this tour that is self-guided and free to the public. To register, click the appropriate link below or email studiotours@hotspringsarts.org for more information.
If you participated in the past and remember your log-in use this link to update your listing: If you don't remember your log-in create a new listing.
New studio tours applicants, use this link to create a new listing. You will be directed to create a user account first:
---
If you are having issues with signing up, please contact Support