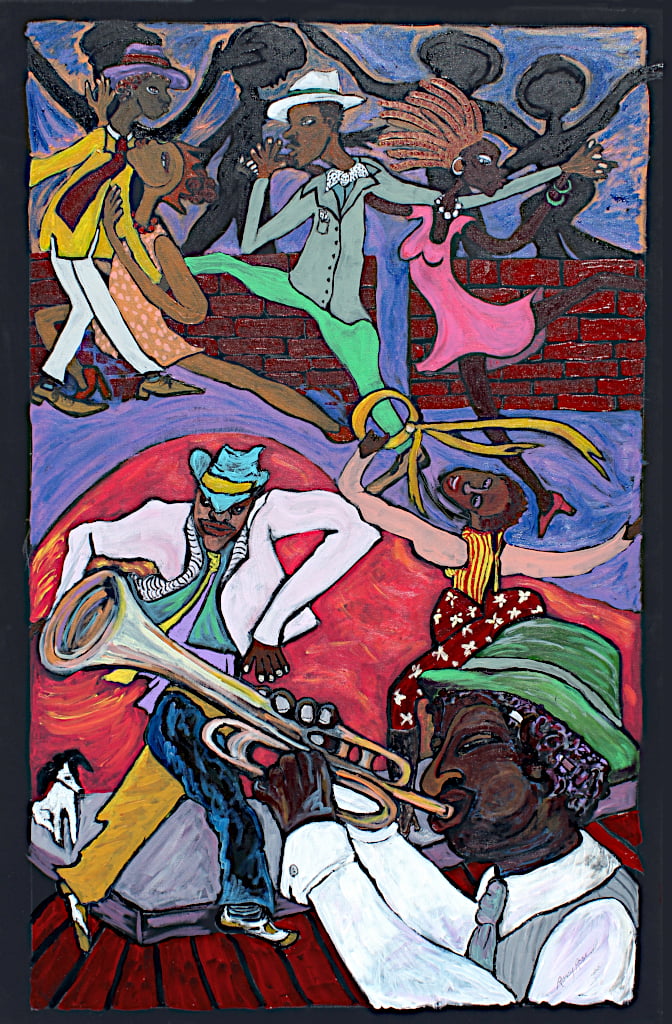 Artist Name: Roxy Rose Wallace
Title of Artwork: The Juke Joint
Medium: Acrylic paint
Size of Artwork: 24" x 36"
Artist Bio:
A native of New York, she has lived in Arkansas 39 years. She started 2 art departments for isolated school districts in the Ozarks and taught a total of 21 years. Since moving to Hot Springs 9 years ago, she retired from teaching but has painted many murals for the city and does commission works. She is also a photographer and most recently won best event photo at the 2020 AFEA awards.
Artist Statement:
After studying the style of George Hunt, I composed this painting. I used his style and visions, but translated them by modification, substitution and adding my own images. Movement, a principal of design, and color, an element, are the two main focuses of this piece. The image of Henry Glover is the inspiration for the trumpet player.