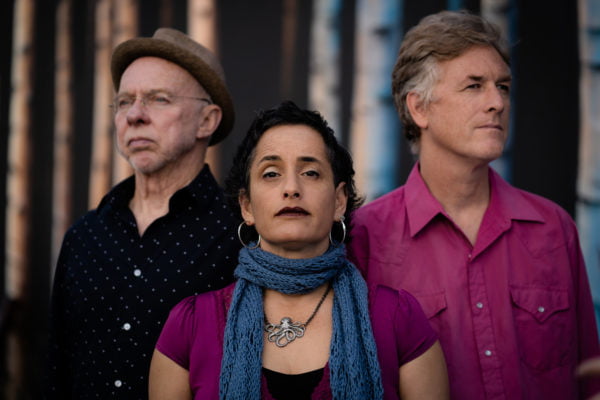 Red Light Roastery Coffee House is bringing folk back to Hot Springs with The Kinfolk Folk Fest, an afternoon of folk music, on Friday June 7, 2019 from 12:00 – 6 p.m.
The schedule of events feature an open jam from 12:00 – 2 p.m. Feel free to bring your acoustic instruments and chair to join in the jam.
Jenny and Tom and Friends will be playing from 2:00-3:30. Jenny and Tom Sartain are folk musicians from Ozark Folk Center State Park in Mountain View, Arkansas.
The Evie Ladin Band will perform at 4 p.m.  The neo-trad kinetic-folk of the Evie Ladin Band is a mingling of the deep Appalachian sound of clawhammer banjo, guitar, bass and percussive dance, with contemporary storytelling and original, conversational interplay among the band members. Some of their adventurousness comes from early hip hop in the high school cafeteria, some from Evie's early attraction to, and study of, the African roots in Appalachian music and dance. She created an African Studies In Dance major at Brown University, then studied dance in Eastern Nigeria on a Fulbright Fellowship. While myriad world and contemporary music influences permeate the band's choices, they never reach too far, remaining seamless and true to the stories they tell.
Red Light Roastery is located at 1003 Park Avenue.  Please bring your lawn chairs or blanket for an afternoon full of folk music and fun. Superior Brewery will be serving beer and Itz Gud Fud truck will be set up at 910 Park Avenue, along with local artists.
This event is free to attend, but donations are accepted to benefit Park Avenue Community Association and The Hot Springs Cultural Alliance.