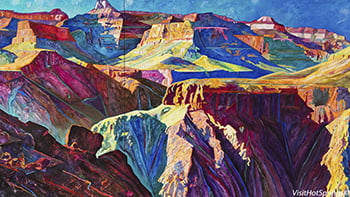 Hot Springs is home to a growing collection of notable public art. From murals celebrating Hot Springs' rich history, attractions, and culture, to its sculpture garden, permanent and temporary exhibits at the Hot Springs' Convention Center, and more, the spa city serves as a stunning backdrop for creative expression.
Hot Springs Convention Center and Bank OZK Arena Collection and Exhibitions
The Hot Springs Convention Center and Bank OZK Arena is home to an impressive display of paintings and sculpture in its permanent collection for visitors to enjoy. Already acclaimed as one of the finest and most comprehensive art collections in any public facility in the region, the collection is also showcased on a new Internet web page that is open to anyone who is interested. The art can be seen at 
https://www.artworkarchive.com/profile/visithotsprings
.
Current Exhibit at Hot Springs Convention Center and Bank OZK Arena
The newest addition to the art on display at the Convention Center is an exhibit of 40 large paintings by Hot Springs artist Longhua Xu. Called "The Soul of Arkansas," the exhibit features scenes and portraits of everyday Arkansans in settings such as farmers markets and other places. The exhibit is in the North Concourse of the Convention Center and, like all the artwork, is available for the public to enjoy without charge during regular business hours.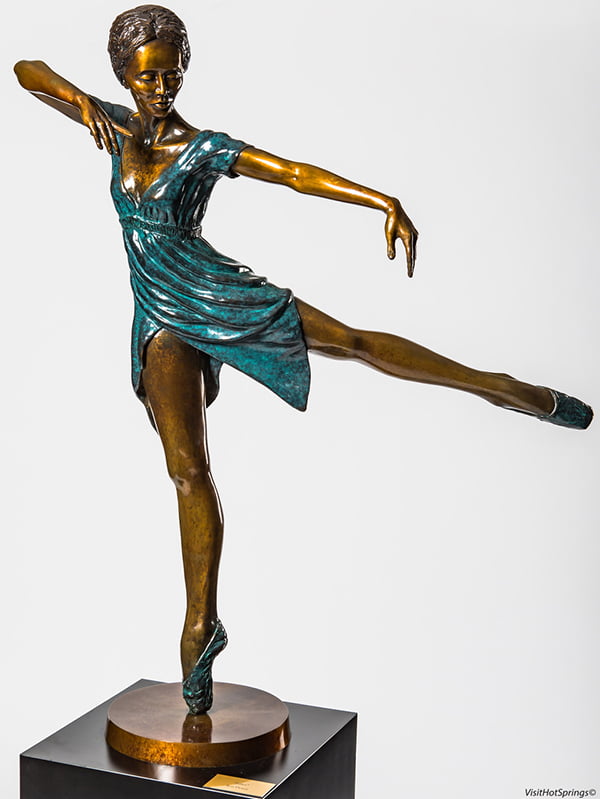 Hot Springs has a wide array of public sculptures ranging from traditional to experimental styles and mediums.
Murals
Hot Springs has added stunning new murals to its historic downtown over the past few years.
Current highlights include: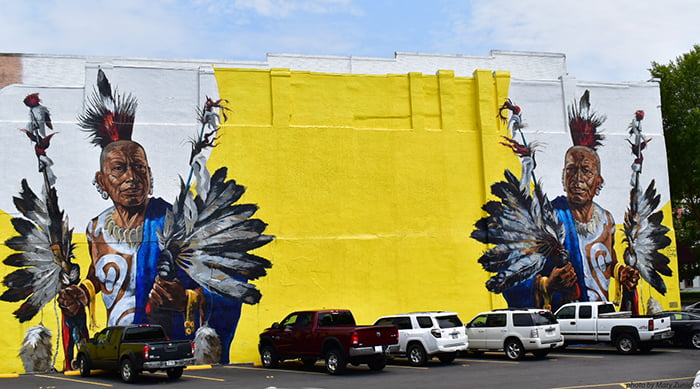 Quapaw Indian Mural by Pepe Gaka (Giuseppe Percivati) 
Commissioned by the National Park Rotary Club, the Quapaw Indian mural is based on a painting by Charles Banks Wilson that was adapted as a mural by Pepe Gaka. Recognizing the history of Native Americans in the area, the mural was dedicated on October 18, 2017.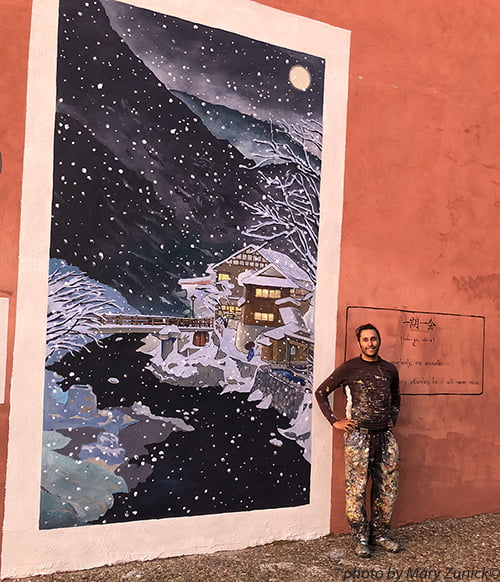 Sister City Mural by Pepe Gaka (Giuseppe Percivati) 
Completed in 2018, the mural celebrates Hot Springs' Sister City relationship with Hanamaki, Japan.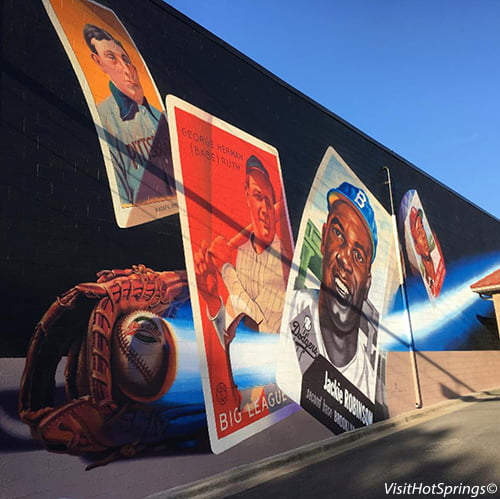 Historic Baseball Mural by Eyecon Studio artists: Chris Arnold and Jeff Garrison
The Historic Baseball custom mural is entitled, "Playing Cards." The image is a whimsical look back at the nostalgic players that make up the Hot Springs Baseball Trail doing what they do best, set into a bold graphic contemporary context. The diverse historical figures represented by their own iconomic baseball cards include, Babe Ruth, Tour #11; Tell Ott, Tour #7; "Smoky" Joe Wood; Joackie Robinson, Tour #21; and Walter Johnson, Tour #16. The mural was created by Eyecon Studio artists: Chris Arnold and Jeff Garrison