Studios will be open from 10am – 5pm
Saturday May 4th & Sunday May 5th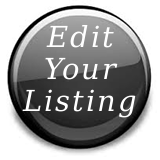 Tours of local artist studio spaces will be held Saturday, May 4 and Sunday, May 5, 2019 from 10 a.m. – 4 p.m. as part of the Arts & The Park 10-day celebration of the arts in Hot Springs. Art lovers can see the creative process in action at more than 20 artist spaces throughout the area. Artists interested in being included in the tour, should contact the Hot Springs Cultural Alliance at 501-321-2277 for more information.
Click on a Studio Name to see details