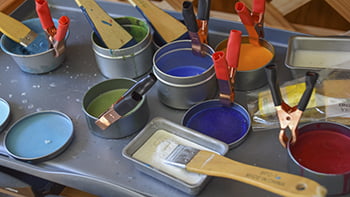 Studios will be open from 10am – 4pm
Saturday, May 8 and Sunday, May 9
If you have questions about the Studio Tours
contact: Mary Zunick at studiotours@hotspringsarts.org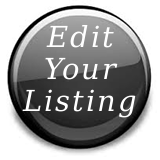 Held the second weekend of Arts & The Park, Studio Tours is a free self-guided tour of local artist studios. It offers a glimpse into the creative space of some of the areas most well-known artists.  

Riley Art Glass Studio
Dates Open: [67]
Description:

The Riley brothers founded their studio together back in 2006. A humble start in the garage next to their home. Since then they have focused their energy solely on making the best art glass they can. Using very old techniques with a modern style. Working together on every piece the two have learned to work with barely a word spoken. They continue to push themselves with vigor every week regardless of the heat and long hours. They've always encouraged the public to watch them work sharing in the experience and process. Eager to explain and happy to answer questions they hope to spread the knowledge of glassblowing far beyond themselves.
Website: http://rileyartglass.com
Location: 710 W Grand Ave,  Hot Springs
Directions to Studio:

Just 1 mile from bathhouse row.  Coming from downtown take a right onto W Grand Ave and go until you see the Dairy Queen (right side of street).  Our driveway is just past the DQ entrance with parking in the front and rear of our building.  Our studio is located in an old firehouse that sits just below the historic Quapaw/Prospect neighborhood.
Public Restrooms: Yes
Contact Info:
Charles Riley & Michael Riley
info@rileyartglass.com
501-318-6193