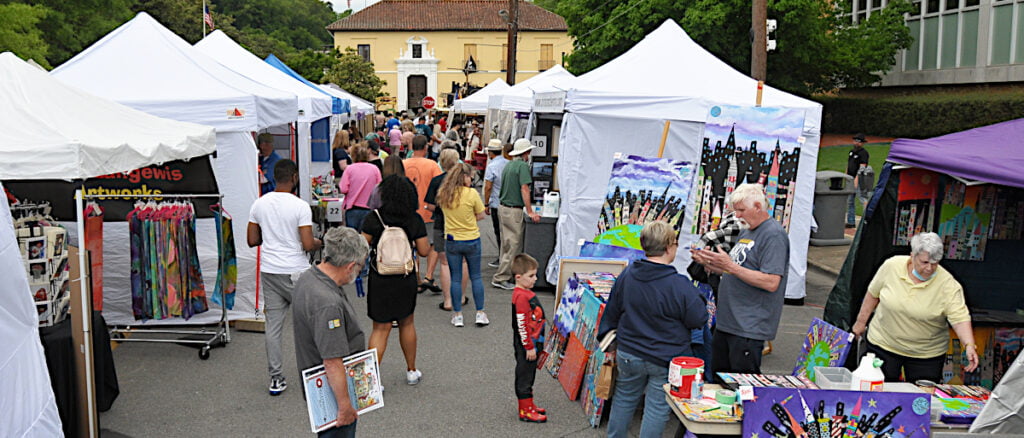 The Arts & The Park 2022 Festival was held from April 28 – May 8. HSACA is continually updating the calendar of events to reflect evolving Covid-19 guidelines. The 2022 festival utilized virtual, in-person, indoor, and outdoor events. We ask that all participants at live events practice social distancing and wear a mask. Please visit the links below to view the offerings for 2022 Arts & The Park festival.
Please check back often, events are being added daily

Swap Meet

Hosted by: Emergent Arts
Event Type: Event
When:
05/06/2022 Starting at: 6:00 PM til: 8:00 PM, Doors Open:
Location:
Emergent Arts
341 Whittington Ave
Hot Springs, AR 71901
Description:

                                                                        SWAP MEET
What is the value of a life story?  What would you trade for your tale?  What is the value of being truly listened to?   What makes an object valuable, the thing itself or the memory attached to it?
                                                                       SWAP MEET
SWAP MEET  is an interactive art experience which explores these questions.  Arts & the Parks guests can participate in free improvisational  performances by finding the SWAP MEET cart and sharing a story with the "vendor."    Swap Meet will pop up during Art Springs at Hill Wheatly Plaza from 11:00 am to 3:00 pm on Saturday, April 30, Sunday, May 1 from 12noon to 3:00 pm and again at Emergent Arts during Gallery Walk, May 6 from  6:00 pm to 8:00 pm.  Pai Yin Mros, Michelle Crandell, Steve Bonner, and Jaylene Gonsalves will be creating performances with anyone who wishes to explore the nature of interpersonal exchanges. Come one, come all!
Audience: General Public
Audience Ages: All Ages
Student Grades:
Youth Ages:
Ticketed Event? No
Ticket Price or Fee:
Get tickets at:
Tickets are availible on the web at:
Tickets go on sale:
Contact: Liz Phone: 773-208-9545 Email: liz@hotspringsarts.org