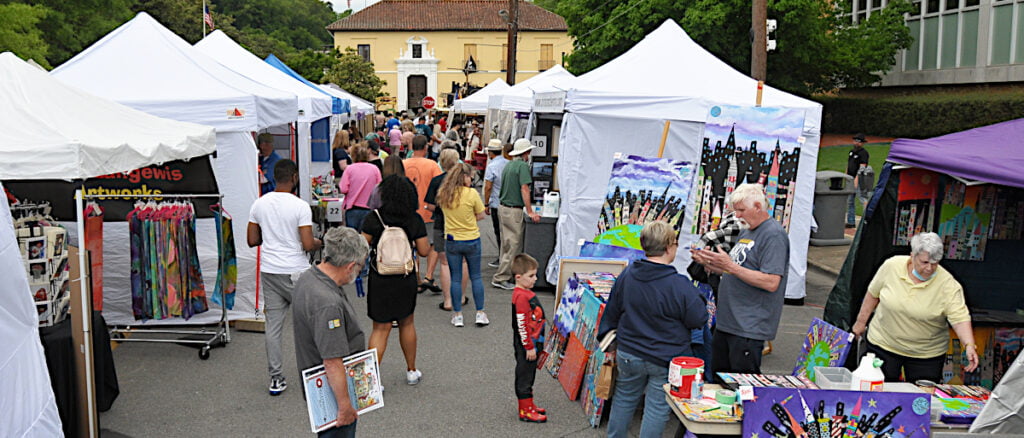 The festival will be held from Friday, April 28th through Sunday, May 7th.

All Things Fiber

Hosted by: Garland County Library
Event Type: Event
When:
05/04/2023 Starting at: 9:00 AM til: 5:00 PM, Doors Open:
Location:
Garland County Library
1427 Malvern Ave
Hot Springs, AR 71901
Description:

ALL THINGS FIBER will showcase an exhibition from several local fiber artists on Thursday, May 4th from 9 AM-5 PM at GCLibrary.  This year's theme is "Stitching Soothes the Soul" and is a pop-in event. Techniques include embroidery, weaving, quilting, fabric manipulation, with spinning and yarn creations. If you love fiber and textiles, you will enjoy seeing the wide variety of creative handwork on display from the talented ladies of 'kindred spirits.' ALL THINGS FIBER meets weekly at the library on Thursday mornings from 9-11:30.
Audience: General Public
Audience Ages: All Ages
Student Grades:
Youth Ages:
Ticketed Event? No
Ticket Price or Fee:
Get tickets at:
Tickets are availible on the web at:
Tickets go on sale:
Contact: Liz Phone: 773-208-9545 Email: liz@hotspringsarts.org