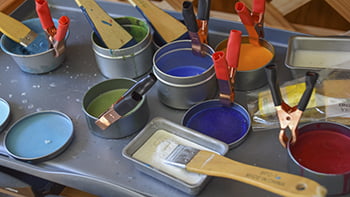 Studios will be open from 10am – 4pm
Saturday October 3rd
If you have questions about the Studio Tours
contact: Mary Zunick at studiotours@hotspringsarts.org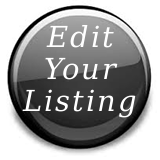 Virtual Studio Tours – In order to allow the public to visit artist studios, virtual tours of the creative spaces of area artists will be hosted on the Hot Springs Area Cultural Alliance's website. Some artists are also planning to open their studios for on site tours on Saturday, October 3.  Bakers Metal and Don Watson Studios, both located in Glenwood, will be open on Sunday, October 4, as well. The Studio Tours is being presented in partnership with Riser Auto.

Baker's Metals
Dates Open: [67]
Description:

John Mark is a metal sculptor that has a beautiful sculpture garden in front of his business Baker's Fabrication & Welding. His art is influenced by God's word, his Indian heritage, childhood, & nature.
Website: http://www.bakersmetals.com
Location: 326 Hwy. 70 East,  Glenwood
Directions to Studio:

As you come into Glenwood from Hot Springs on Hwy 70 East, you will pass the Glenwood Country Club on the left, then the rest area on the right, cross a bridge over Mud Lick Creek, we are the first business on the left across from El Parralito Mexican Restaurant.
Public Restrooms: No
Contact Info:
J. M. Baker
bakersfabwelding@windstream.net
870-210-0075