Studios will be open from 10am – 4pm
Saturday, May 6 and Sunday, May 7
If you have questions about the Studio Tours contact Lori at studiotours@hotspringsarts.org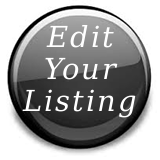 Held the second weekend of Arts & The Park, Studio Tours is a free self-guided tour of local artist studios. It offers a glimpse into the creative space of some of the areas most well-known artists. 
Stop by Riser Ford on Saturday to pick up a program which contains a map to all of the open studios and then hit the road.  Programs are also available at the Visitor Information Center at 629 Central Avenue. 

Baker's Metals
Description:

John Mark is a metal sculptor that has a beautiful sculpture garden in front of his business Baker's Fabrication & Welding. His art is influenced by God's word, his Indian heritage, childhood, & nature.
Website: http://www.bakersmetals.com
Location: 326 Hwy. 70 East,  Glenwood
Directions to Studio:

As you come into Glenwood from Hot Springs on Hwy 70 East, you will pass the Glenwood Country Club on the left, then the rest area on the right, cross a bridge over Mud Lick Creek, we are the first business on the left across from El Parralito Mexican Restaurant.
Public Restrooms: No
Contact Info:
J. M. Baker
bakersfabwelding@windstream.net
870-210-0075