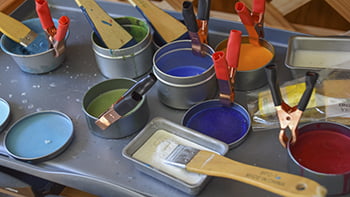 Studios will be open from 10am – 4pm
Saturday October 3rd
If you have questions about the Studio Tours
contact: Mary Zunick at studiotours@hotspringsarts.org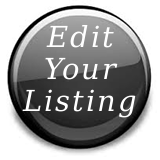 Virtual Studio Tours – In order to allow the public to visit artist studios, virtual tours of the creative spaces of area artists will be hosted on the Hot Springs Area Cultural Alliance's website. Some artists are also planning to open their studios for on site tours on Saturday, October 3.  Bakers Metal and Don Watson Studios, both located in Glenwood, will be open on Sunday, October 4, as well. The Studio Tours is being presented in partnership with Riser Auto.

Whittington Gallery and Studios
Dates Open: [67]
Description:

Whittington gallery will be featuring several artist doing demonstrations including Jan Briggs,  June Lamoureux,  John Faginkrantz, Bre Harris,  Ginger Ladehoff, and Justin Warrick! Mark John Baker will have a large display of his sculptures inside and outside the studio! Ginger Ladehoff will also have a painting class on Saturday, May 2! Studio opens at 9 and will close at 4 for Studio Tours.  Gallery will have snacks and drinks for customers.
Location: 307 Whittington Ave,  Hot Springs
Directions to Studio:
From Central/Park Avenue, go 13 mile west on Whittington Avenue. Studio is on the left, just past Walnut Street.
Public Restrooms: Yes
Contact Info:
John Faginkrantz
jfaginkrantz@aol.com
501-607-0214