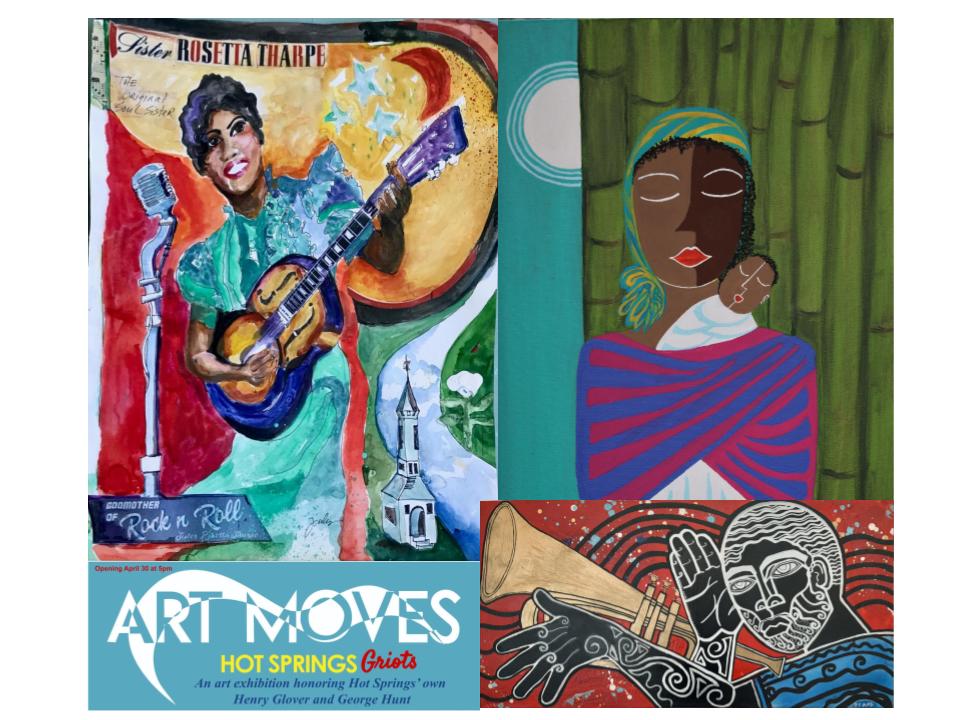 Art Moves: Griot is an Outdoor Art Exhibit installed along the Hot Springs Creek Greenway Trail.
Art Moves features 11 images reproduced onto 30 x 40 metal sheets and are thematically dedicated to honoring two artists with Hot Springs roots, Henry Glover and George Hunt.
Art Moves: Griots was funded in part by a grant from the Black History Commission of Arkansas.